The AmpLIFEi Hemplifei Full Spectrum Water Soluble CBD Oil is actually a pretty big thing. It doesn't get a whole lot of attention because the other AmpLIFEi gut health products are so great.
Unlike "standard" CBD oil with poor absorption or "Isolates" with limited function, Hemplifei is a fully bioavailable, fully bioactive, nutritional support for the body intended to improve and enhance your complete Endocannabinoid System.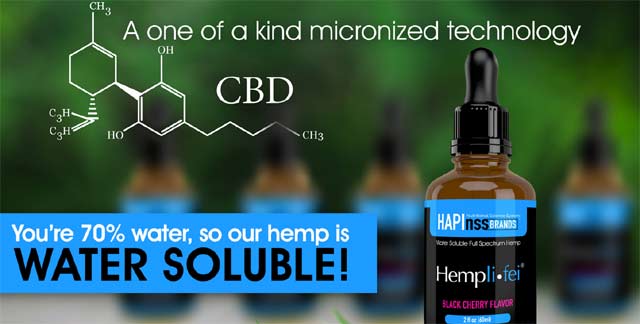 The big deal is  Hemplifei's blend of Water-Soluble Cannabinoids From Full-Spectrum Hemp Extract. Water soluble is the key most all CBD oil is not water.
As you may know oil and water do not mix and your blood is water based not oil based. So the fact that this oil is water soluble makes it much more effective and a much better value than CBD oil that is not water soluble. It can be as much as 10 times more effective.
Water soluble CBD Oil provides a combination of holistic health benefits that may help support optimal health.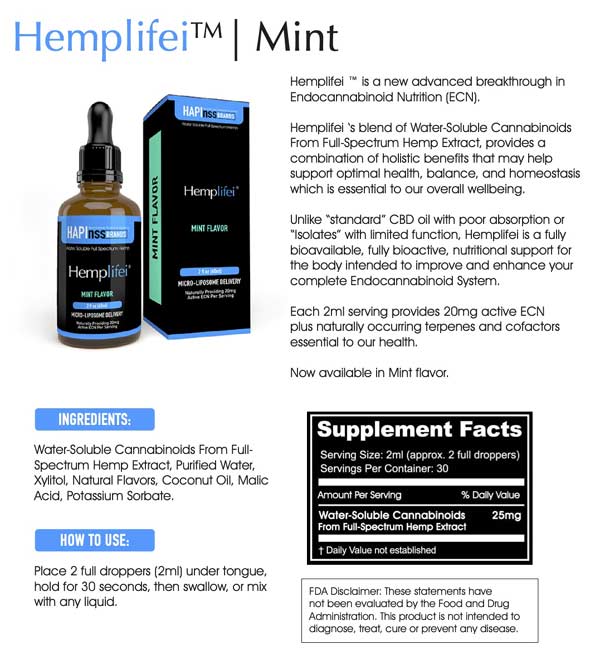 Comes in Mint and Black Cherry Flavors
Order AmpLIFEi Hemplifei Full Spectrum Water Soluble CBD Oil (For Best Price)
Order the Biome IX ADK Triad Pack- Click Here  (For Best Price)

Order AmpLIFEi HapiNSS Products Click Here! (For Best Price)
Legal Disclaimer: In compliance with the FDA/FTC regulations of the supplement industry, our products have not been evaluated or approved to diagnose, treat, cure, or prevent any disease. We are prohibited from speaking directly about specific disease conditions. Due to the extremely high volume of inquiries from our customers, it is not possible for our doctors to respond to individual health inquiries. We recommend that you refer to your healthcare provider to discuss your specific health concerns and the role of Our products in your health. HAPInss Brands uses the highest quality ingredients in our product formulations.