Note: This Labor Day Special Expires Friday, September 16 at 11:59 PM EST
There will be a price increase on September 17th, Buy now and save. See below.
The World's Premier Robotic Trader (Since 2005)
Keeps Getting Better and BETTER!
 We've taken stock market trading where no one has gone before!
In 2016 we added:
▷ Advanced funds allocation and money management, plus
▷ Advanced Profit-Taking Strategies that are truly set-it-and-forget-it so they can be used by trading beginners and professionals alike.
With many people making hundreds, and some even thousands per day using CoolTrade's software platform, we are truly changing lives. Checkout these stories:
Jim Hamby – Boone, North Carolina
I own six CoolTrade licenses, trading LIVE. Since May 1, 2016 to July 20, 2016, I've made net profit of $27,216 which is based only on opening and closing trades by CoolTrade. Most of the profits are from shorting the VXX, QID, and TVIX. The losing trades are stops based upon the Ultimate Market Scanner.
My goal in using the software was to make a profit, tweaking the rules to improve results. I sometimes will limit the trades in the Watch List to symbols that meet the criteria based upon other software such as Chaikin Analytics. I sometimes use entries and stops based upon the Ultimate Market Scanner.
CoolTrade helps contribute to the outcome I want by closing profitable trades before the market closes, unattended. I am happy with the results thus far.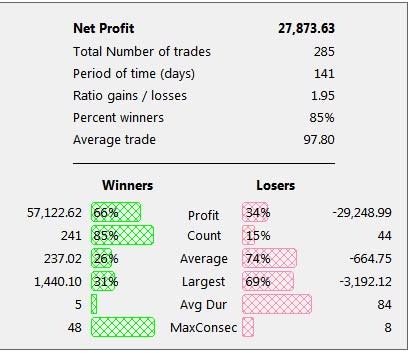 Laura Cisewski – Williamsburg, VA
BIG thank you to Ed and his CoolTrade team!!!! We have been customers for 15 months with 3 traders… 2 live and one simulating. This past week we achieved a major milestone – a cumulative total of $100,000 in closed trades (after commissions!!)
We were running 1/2 in a version of the DOW strategy and 1/2 in the Facebook strategy. Dow account cashed out at 21 1/2 in 52 weeks! Facebook performed better but felt risky the WHOLE time to be in only one stock.
Now we've met the Active Strategy…. and it's been love at first sight. We are AVERAGING $1000/day. No joke. 5 weeks in and we feel like we've hit the lottery!!
Thanks again Ed and team !!!!
In fact, the demand for this software has grown so much that the company must raise prices in order to meet the demand.  This will help meet the costs of the growing infrastructure necessary to continue our ability to provide top quality product enhancements and support services.
Before the increase, we first want to thank all our customers and followers by offering a few specials.
To celebrate Labor Day, we are offering the opportunity to secure one or more CoolTrade licenses at a special price:
▷ First CoolTrade license:  $3,000 for a 3 year license.
▷  Additional licenses:        $2,000 for each additional 3 year license.
Pricing after special:
▷ First CoolTrade license:   $4,995 for a 3 year license.
▷  Additional licenses:          $3,000 for each additional 3 year license.
For More info On CoolTrade – Click Here!
Click Here to buy this special deal on CoolTrade- Note: After clicking on the link click on the Buy Now button at the top of the page.
Here are some other blog posts that show the power of how this awesome S/W works.
Cool Trade Robotic Trading S/W A User Perspective – Click Here!
Stock Trading Report Showing the Power of CoolTrade Robotic Trading S/W – Click Here!
Save