This is Exciting- AmpLifeI Introduces HapiHumol the Greatest Combination of Antioxidants Ever Created. We're talking 200 times more powerful than Resveratrol, the world renowned Antioxidant found naturally in Red Wine.
The health benefits of Xanthohumol have been known for years, and in more than 200 research studies, it has been linked to a wide range of potential benefits.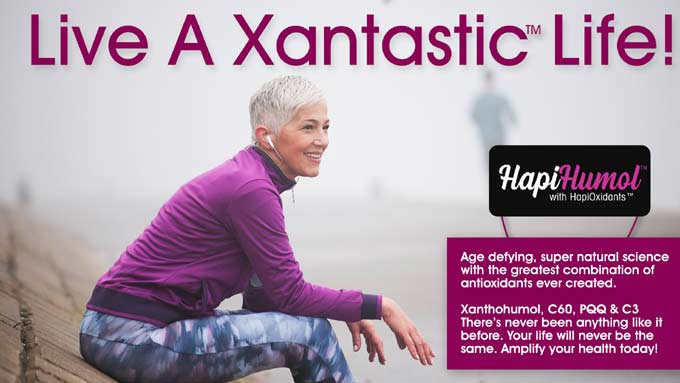 Age Defying super natural science with the greatest combination of antioxidants ever created. Our HapiOxidantsTM is a quartet of antioxidants that include the most powerful antioxidants known to man; Xanthohumol, C60, PQQ, and C3.

HapiHumol – Life Amplifying, age defying, super-natural science, packed in a single capsule.
 In addition Xanthohumol:
Helps Support cell health to fight oxidative stress
Helps Regulate Fat metabolism and storage
Helps Modulate Cholesterol and Triglyceride levels
Helps Promote general health to ward off illness
Helps Maintain Glucose and Insulin levels
Helps Protect against Free Radicals better than green tea and red wine, with 6 times the power of Antioxidant-rich citrus fruits and 4 times the strength of soy foods, also high in Antioxidants.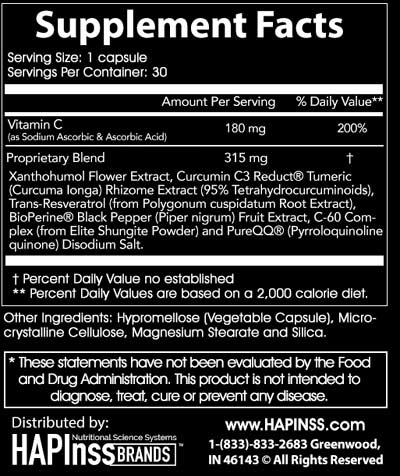 More Information on AmpLIFEi HapiHumol Super AntiOxidant
Order AmpLIFEi HapiHumol Super AntiOxidant (For Best Price)
Order the Biome IX ADK Triad Pack- Click Here  (For Best Price)

Legal Disclaimer: In compliance with the FDA/FTC regulations of the supplement industry, our products have not been evaluated or approved to diagnose, treat, cure, or prevent any disease. We are prohibited from speaking directly about specific disease conditions. Due to the extremely high volume of inquiries from our customers, it is not possible for our doctors to respond to individual health inquiries. We recommend that you refer to your healthcare provider to discuss your specific health concerns and the role of Our products in your health. HAPInss Brands uses the highest quality ingredients in our product formulations.